Ag Aviation Flight Academy approved as the official Satellite Training Base for Air Tractor in Africa
Cape Town, 3rd August 2023 – Ag Aviation Flight Academy (AAFA) is excited to announce that it has been approved as the official satellite training base for Air Tractor Inc in Africa. This significant achievement marks a major milestone in the aviation and agricultural sectors on the continent.
Air Tractor has endorsed Ag Aviation Flight Academy based on its demonstrated excellence in agricultural flight training and its commitment to improving the quality of agricultural training available to the industry. This recognition by Air Tractor cements the Flight Academy's position as a key player in shaping the future of agricultural aviation training in Africa.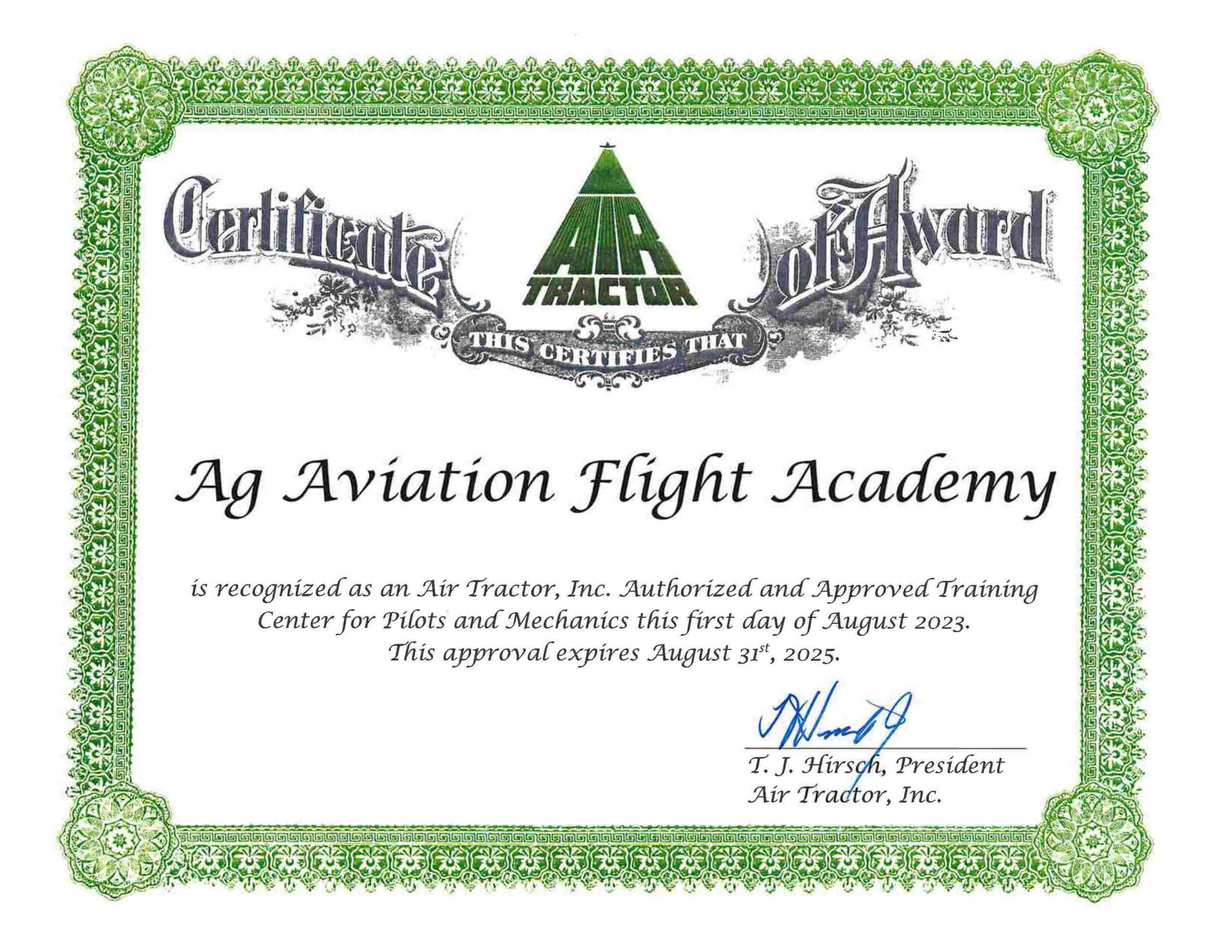 "This approval as an official satellite training base is a testament to our unwavering commitment to advancing agricultural aviation in Africa," said Graham Wells, Director of Ag Aviation Flight Academy. 
The partnership between Ag Aviation Flight Academy and Air Tractor brings a wealth of benefits to aspiring agricultural pilots, engineers, and industry professionals. The official satellite training base status will enable Ag Aviation Flight Academy to provide world-class training programs that align with international standards and best practices. 
"We take great pride in our partnership with Air Tractor, as it allows us to play a crucial role in providing students with unparalleled training and knowledge, and access to Air Tractor's industry-leading resources, which further enhances the quality of training that we are able to offer students," says Elsabe Carstens, Office Manager of AAFA.
For more information about Ag Aviation Flight Academy and its offerings, visit www.aafa.co.za
Contact:
For training enquiries please contact training@aafa.co.za